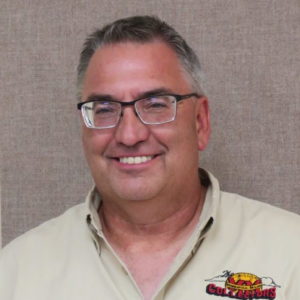 October 2019
The weather sure has been a hot topic this year. Spring started off wet with the farmers having a difficult time planting, some who were not able to even get their fields planted. Hope for a warm summer with moderate rain fall was far from what happened in southern MN. We have now entered fall ready for harvest and it was snowing last week. I am not sure what we have done to upset Mother Nature but she is angry.
Minneapolis – Moline was featured at several shows this summer, I hope that you were able to get out to enjoy at least one. I was able to attend three this summer one in each state of Iowa, Wisconsin and Illinois. It was great to see many of you there. I am very blessed to be able to say you are part of my MM family.
Lloyd Rave has been elected to your board and serves as your current secretary. Thank you to Dennis Hoekstra for his dedication the past six years.
Mr. Jamison Owens of Chariton, Iowa is the 2019 Scholarship award recipient. Jamison received his award at the MMCI Summer Show in Moon Lake, WI. Congratulations Jamison well deserved! Here is your chance to attend a warm winter show.
The MMCI Winter Show will be held February 20th – 22nd 2020 in Texarkana, Arkansas. Keep your eyes open for more information on the website and in the MM Corresponder. The show is one month earlier than past years so be sure to have your coloring contest pictures entered in enough time. Judging will take place at the winter show.
I hope everyone has a safe harvest season. The holidays are around the corner enjoy precious time with families and friends and hope to see you all in Arkansas in February.
MMCI President,
Jay Groskreutz