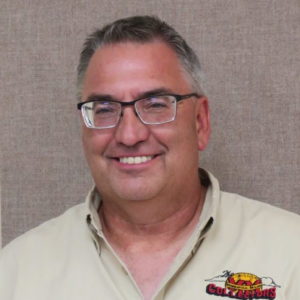 Spring 2019
I think Spring is finally on the way! The MMCI winter show was held in Buffalo, MN in March and I was concerned about the Minnesota winter, however it turned out to be a nice weekend. I would like to thank Rich Otto and his family for all the hard work and dedication they put into making the show a big success. Along with Joe Hickman, Josh Cline, Bob Spencer and Ron Becker who all shared their collections for tours. Dick Johnson was our guest speaker at the banquet, he shared some of his experiences working for the Moline Company.
Pam Thompson has decided to step away from the chairperson position for the coloring contest. Pam has done an amazing job over the past years, THANK YOU Pam! The winners are listed in the MM Corresponder Magazine and the minneapolismolinecollectors.org website. Be sure to check them out the kids did an impressive job coloring this year.
Make sure you visit the website for new and upcoming news. The scholarship committee has set May 1stas the postmarked deadline each year moving forward for scholarship applications. Another new addition is the MM Market Place. Anyone can submit a $25.00 annual fee due yearly January 1st.  This will allow you to display your business card information on the website.
Ruth Book is looking for someone to assist with the maintenance and updates for the website. If you are interested or know of someone please contact Ruth through the website.
The autobiographies are printed in this issue of the MM Corresponder and they will be on the website for the individuals who are running for the board. Take a few minutes to read through and be ready to vote when your ballots arrive in the mail during the month of May. Remember your vote counts!
A few show updates to mark on your calendars.
The MMCI Summer Show 2019 will be held in Moon Lake, WI August 17th& 18ththis is only a two day show.
The Farm Progress Show 2019 will be held in Decatur, IL August 27th– 29th.
The MMCI Winter Show 2020 will be held in Texarkana, AR.
I hope everyone has a safe spring planting season and see you all at the summer show.
MMCI President,
Jay Groskreutz