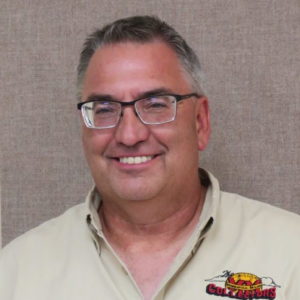 April 2022
Hopefully everyone is starting to enjoy spring by now. Warmer weather, green grass, and crops going into the ground.
It was great to see everyone at the winter show this past March in Greenville, Illinois. I would like to extend a special thank you to everyone who held farm tours and helped put them together; there is a lot of work that goes into putting those on. On Thursday, we had great weather, sunny and 75 degrees, followed by some rain on Friday and Saturday mornings, which was still okay. The club had a record response to the coloring contest with 253 entries. Thank you to all of the children and parents that sent in their coloring pages. The club also had a very successful auction this year. Thank you to everyone who brought items to sell, and thank you to the bidders in attendance. There was a good group of people working to make the auction happen. Thanks to all. In addition, a special thank you to Kelly Stamm for all of your hard work with the auction. We were able to give Kelly a well-deserved gift as a token of our appreciation for all of her hard work with the auction. Thanks to all who donated towards that.
The board of directory has been researching information regarding purchasing a new trailer for the club, and we have decided to order one. Our current trailer is aging and starting to show some ware. We felt it would be best to update the trailer before any problems arise while the trailer is on the road. The club has the funds available to purchase a new one.
There were three open positions on the board of directors this year, and only three people running for the board to fill those spots. At the banquet, I asked the floor if there are any other candidates. With no other candidates, the floor voted on the three candidates that we had, and it had unanimously passed. Loren Book, Kelly Stamm, and Dale Von Loh from Comos, MN. will be new board of directors, effective following the summer show in Albert City, Iowa.
Before we know it, the summer show will be here. It will take place August 12-14th, 2022 in Albert City, Iowa. I personally have been to this show a couple of times, and I encourage everyone to attend. There is a lot of activity going on and they do a very good job of putting on a show.
If anyone has any Minneapolis Moline pictures or a story from the past or present that you would like to share, we would like to see them and hear about them. Please reach out to Ruth Book for the Minneapolis Moline collector website and Facebook page, or Gaylen Mohr with the MM Corresponder.
I look forward to seeing everyone at the upcoming summer show. Take care.
MMCI President,
Jay Groskreutz