MMCI members gathered for fun, food, and more on Saturday evening during the Albert City Threshermen Show. Here are some highlights.
Loren Book thanked Jay Groskreutz, on behalf of the Club, for his 10 years of serving as President and Treasurer on the Board and his contributions to the continuing mission of MMCI. Jay expressed thanks to everyone for the opportunity and his enjoyment over the years of working with all. Ironically, he came full circle since his first term on the Board started at the 2012 Albert City Show. Jay encouraged people to become involved in MMCI and said how rewarding it is to be part of the Club and serve as a director, or volunteer.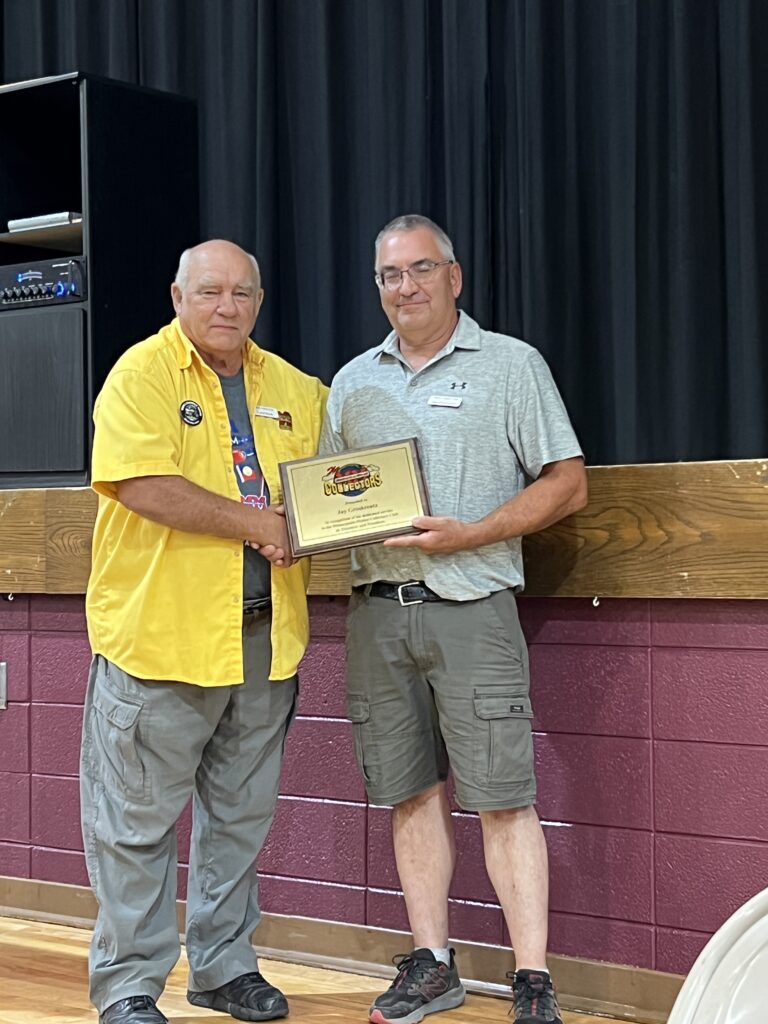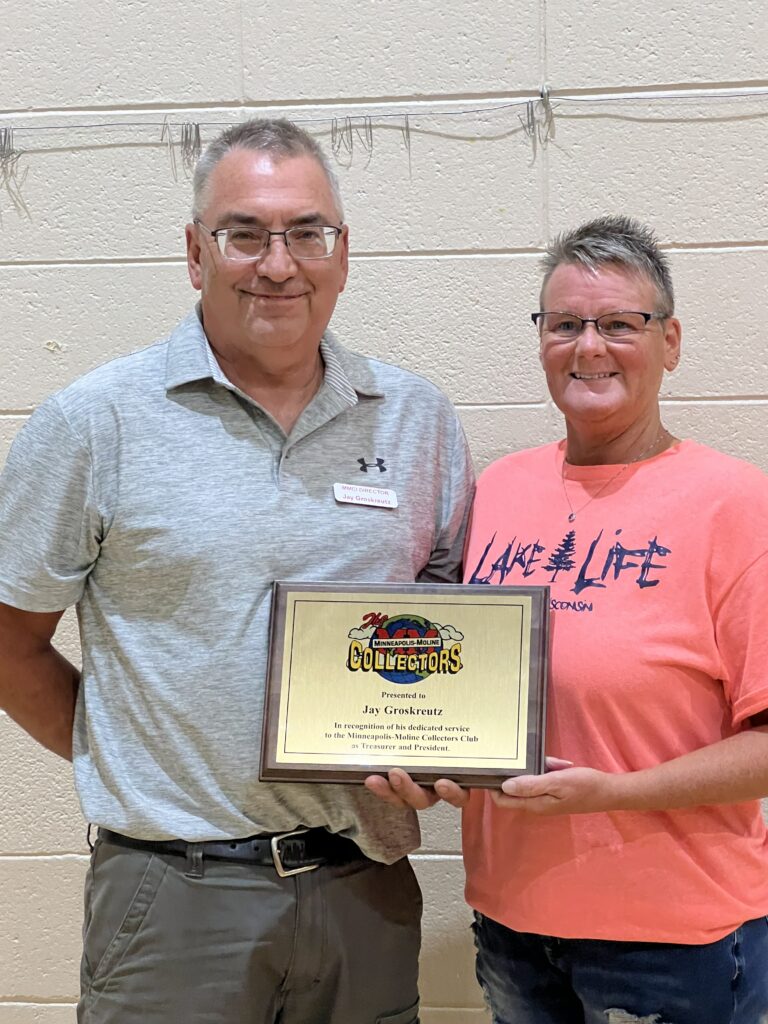 Jeff Laleman, treasurer, and Loren Book introduced the young men who were selected this year to receive scholarships.