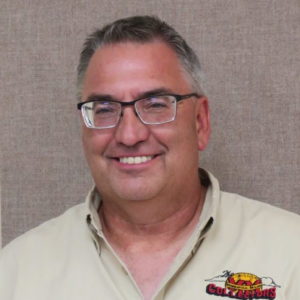 Hello Minneapolis Moline friends and family.
I hope each of you enjoyed your summer. Fall is upon us and harvest is here. We are really struggling in southern Minnesota; we have had so much rain throughout the summer and it is continuing into the fall. This is really making it difficult for the farmers to get the crops harvested.
Keep your eye on the mail: the club will be mailing out membership renewal cards before the end of 2018. Currently we have a group working on the calendar for 2019; you will receive these in your packets early January. We are always looking for photos for the calendars, so if you have any that you feel have history to them, please share them with us.
The MMCI board is looking for anyone that is willing to help on any of the various committees. I encourage you to contact your board and volunteer. We always enjoy new faces and new ideas.
A special thank you to everyone that brought tractors and equipment to the Farm Progress Show in Boone, Iowa in August. It takes a lot of time and effort to put on a display like we had — it truly shows the Moline pride!
The 2019 show will be held in Decatur, Illinois. If you are able to help with the show, contact a board member, we would love to have your help. Everyone is welcome to join us!
Don't forget to check out the look of the new design to the website, www.minneapolismolinecollectors.org. If you have any suggestions for the website, feel free to contact us. Also, our friends, the Mohr family who publish the MM Corresponder are looking for photos that you might have about Moline history and would like to share. Please feel free to contact them. Their information is in this issue.
I would like to wish everyone a safe harvest and Happy Holidays. See you in 2019!
President
Jay Groskreutz